I am in the planning process of making an Old Republic Zabrak Jedi costume. I used to have Jedi Robe making instructions on this site that I wrote back in high school that were popular, and some people still find the page. I'll be putting new, better instructions up this year. I'll probably start this project in the summer. For now, I am aquiring the materials I need. For a little more interest than just a standard, human Jedi, I chose to do a Zabrak; the same species as Darth Maul and Eeth Koth.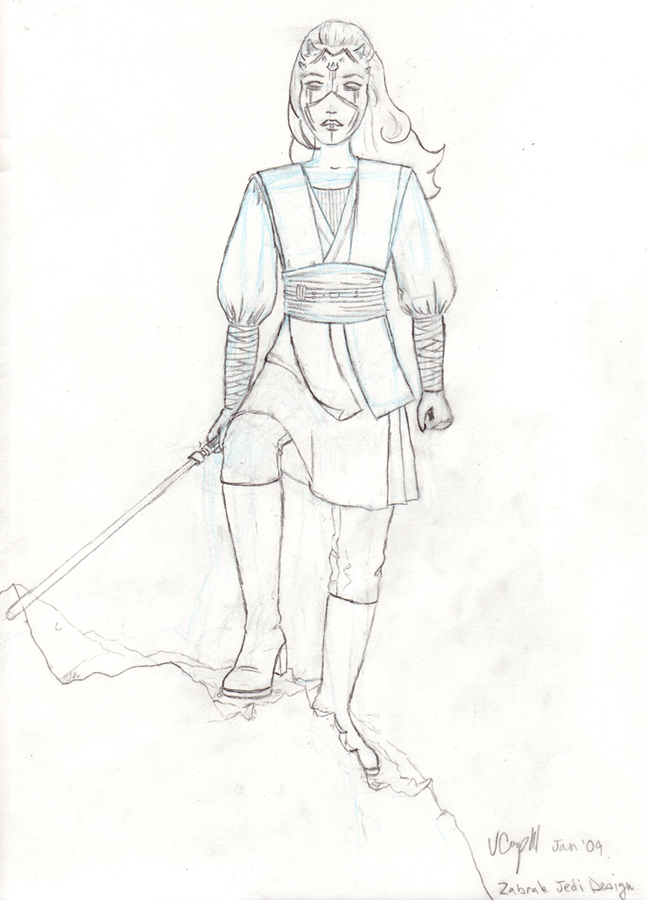 If you are seeking instructions and tutorials on building your own Jedi costume, here are a few great resources:
[REFERENCE IMAGES] -For reference pictures of face characters, I have several image galleries on my site.
Misc Jedi Gallery
Anakin Skywalker Gallery
Obi-Wan Kenobi Gallery
Qui-Gon Jinn Gallery
Aayla Secura Gallery
Darth Maul Gallery